When it comes to showcasing the thrilling sport of snowboarding, few events hold as much prestige and global attention as the Olympic Games. The Olympics have played a pivotal role in the growth and recognition of snowboarding as a worldwide phenomenon.
While snowboarding has been around for almost sixty years in one form or another, it wasn't until 1998 that it was first featured in the Winter Olympic Games. In the years since, the sport has evolved while growing in popularity around the world, with a potentially bright future moving forward.
Today, we will delve into the fascinating history of snowboarding at the Olympics, tracing its origins, exploring key moments, and examining its impact on the sport's evolution.
The Birth of Snowboarding
To understand snowboarding's road to the Olympic Games, it's important to go back to where it all started, and most folks will agree that it was the 1960s.
Snowboarding was influenced by the rising popularity of surfing and skateboarding, which eventually led to the invention of the Snurfer by Sherman Poppen in 1965.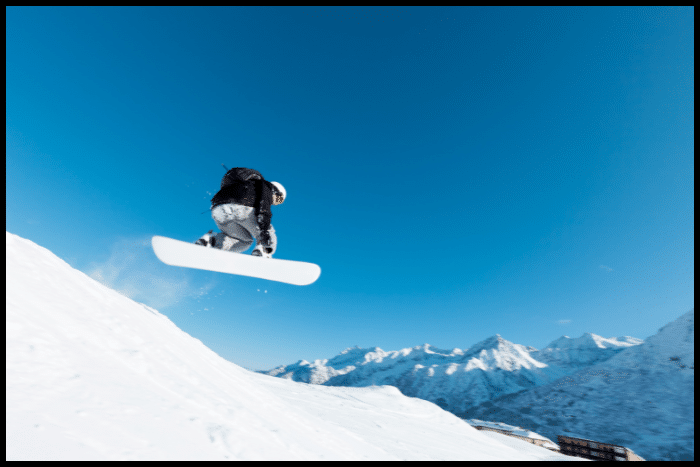 1. The Snurfer Invention
Snowboards have gone through a dramatic evolution over the years, and the design of the Snurfer shows just how far they've come.
The Snurfer was essentially a monoski ridden like a skateboard: it had no bindings, just a leash attached to the nose of the board that you'd hold in your hand.
Poppen had never really intended for his invention to catch on the way it did – he'd put his prototype together one Christmas morning to entertain his children.
The Rise and Decline of Snurfing
When Snurfers were first sold commercially, they were marketed as a novelty toy rather than a serious piece of sports equipment.
However, this didn't stop half a million people from buying one in the first year.
Poppen began organizing Snurfer race events, although these usually topped out with just a few hundred spectators, which probably wasn't helped by the fact most resorts were still restricted to skiing only.
Over the next decade, Snurfer popularity began to wane; however, in a lot of ways, this helped snowboarding grow.
2. Innovations and Growth of Snowboarding
Snurfer racer and enthusiast Jake Burton Carpenter expanded on the board's design by removing the leash and adding foot bindings, while Tom Sims was working on similar models with aluminum bases and top sheets made out of old bits of carpet.
While Snurfing declined, snowboarding took advantage of resorts relaxing their rules, and the sport began to spread across the Atlantic to Europe.
Simultaneously, more innovators contributed to the physical evolution of snowboarding, introducing aspects like modern boots and steel edges.
Snowboarding's Journey to the Olympics
Snowboarding's Journey to the Olympics has been remarkable, filled with challenges and milestones that have shaped the sport's path to becoming an Olympic event.
1. Snowboarding's Initial Challenges
It's important to note that while snowboarding was gaining in popularity, it still was nowhere close to being as widely accepted as skiing.
By 1985, less than 10% of resorts in North America and Europe allowed snowboarding, and the sport was looked down upon thanks to its burgeoning countercultural status.
However, that didn't stop snowboarders, as in April 1981, they held the "King of the Mountain" snowboarding race event in Colorado, where participants still turned up with homemade boards.
2. Early Milestones in Snowboarding
The following year, in Vermont, the very first USA National Snowboard race was held, and the year after that, the first World Championship halfpipe event was run in California.
In 1985, Austria hosted the inaugural snowboarding World Cup.
That same year, Tom Sims doubled for Roger Moore in the James Bond film, A View to a Kill, and audiences worldwide found out that skis weren't the only way to cruise down a mountain in style.
3. The Road to Olympic Recognition
Snowboarding's next step towards worldwide legitimacy came when the International Snowboard Federation (ISF) was created in 1990, providing globally consistent competitive guidelines and regulations.
Then, in 1995, ESPN created the X-Games to promote extreme sports, and global audiences began tuning in to watch events like skiing, skateboarding, and snowboarding.
As a result, the International Olympic Committee (IOC) took notice and realized that they'd need to introduce more adrenaline-fueled events to retain their younger audience.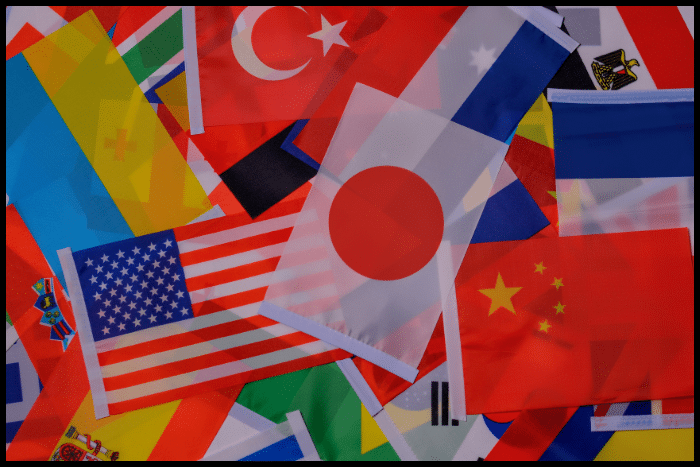 4. Snowboarding's Debut at the Winter Olympics
Snowboarding finally made its debut at the 1998 Winter Olympic Games in Nagano, Japan; however, the event wasn't without controversy.
Snowboarding's First Olympic Games
While snowboarding's bid for Olympic inclusion was ultimately successful, its addition wasn't welcomed by everyone.
One particularly controversial decision was the IOC's choice to hand jurisdiction of the snowboarding event to the International Skiing Federation (FSI) rather than the International Snowboarding Federation.
Understandably, this left many people frustrated and confused, especially considering the ISF had plenty of experience overseeing global snowboarding events at this point.
In fact, based on this decision, some of the world's best riders went as far as boycotting the Olympics.
1. Debut Events and Medal Winners
Regardless, snowboarding still made its first Olympic appearance at Nagano, featuring two events for both men and women: the giant slalom and the halfpipe.
Karine Ruby of France was the first to win a gold medal in the women's slalom, while Nicola Thost of Germany took first in the halfpipe.
In the men's competitions, Swiss snowboarder Gian Simmen won gold in the halfpipe, and Canadian Ross Rebagliati won the slalom; however, Rebagliati's victory was also controversial.
2. Controversy over Marijuana Use
Three days after the win, the IOC disqualified Rebagliati after he tested positive for marijuana, the first case in Olympic Games history.
Fortunately, the Canadian Olympic Committee appealed the athlete's case, arguing that marijuana wasn't officially considered a "banned substance" and that Rebagliati only tested positive because he'd inhaled second-hand smoke.
Regardless of whether the excuse was believed, they were correct that marijuana wasn't technically banned, and Rebagliati's medal was returned to him.
Evolution of Olympic Snowboarding
Snowboarding's inclusion in the 1998 Winter Olympics was considered a success, and its future at the competition was secure.
1. Head-to-Head Giant Slalom
For the following Winter Olympics in 2002, held in Salt Lake City, Utah, organizers made the giant slalom more thrilling by turning it into a head-to-head race instead of a time trial.
2. Introduction of Snowboard Cross
In 2006 in Turin, Italy, snowboard cross was added.
Also known as "boardercross," snowboard cross is the sport's answer to motocross, pitting four to six competitors down a tight downhill course riddled with bumps, jumps, berms, rollers, and various obstacles that require plenty of skill on a board to navigate.
Snowboard cross had already been a staple snowboarding event for almost a decade at this point, having been featured at every X Games since 1997, so it made plenty of sense to add it to the Olympic roster.
3. Slopestyle and Parallel Slalom
For the 2014 Winter Olympics in South Africa, slopestyle events were added for both skiing and snowboarding, allowing the world's best freestylers to showcase their gravity-defying tricks in a run down a specially designed downhill course.
In the same year, the parallel slalom was added, a smaller, tighter version of the parallel giant slalom.
4. Introduction of Big Air
However, the new slalom event was ditched for the 2018 Games in South Korea and replaced with the big air event.
Snowboarders compete for points in big air by hitting a huge jump and trying to pull off intricate tricks with maximum airtime.
Unforgettable Olympic Snowboarding Moments
Throughout snowboarding's Olympic history, there are several standout occasions that only helped cement snowboarding's global popularity. Many of these can be attributed to one man– Shaun White.
1. Shaun White's Comeback
White made his first appearance at the 2006 Olympics after four years of sweeping up snowboarding medals at the annual X Games.
However, he was nearly eliminated from the competition in the qualifying rounds.
Miraculously, White made a huge comeback, securing the gold ahead of fellow American Danny Kass, who ended up in second place.
Shaun White Cements His Legacy
However, it was White's 2010 Olympic performance in Vancouver that cemented his position as a snowboarding legend.
In his first run, White scored highly enough that he had a guaranteed gold, regardless of what happened on his second attempt.
Despite not needing to go again, White threw everything he had into his final run, pulling off an insane Double McTwist 1260 and receiving an even higher score than before.
While he didn't make the podium in 2014, White struck gold again in 2018; however, this would be his last, and he retired from competitive snowboarding completely after one last Olympic appearance in 2022.
2. Chloe Kim's Record-Breaking Achievement
It's impossible to bring up Olympic snowboarding legends without mentioning Chloe Kim.
Kim made her debut at the 2018 Olympics, where not only did she win the gold in the women's halfpipe competition with a near-perfect score, but she also broke a record for the sport.
At only 17 years old, Kim had become the youngest woman ever to claim an Olympic gold in the halfpipe event and subsequently found herself featured in the Times 100 list later that year.
2022 Winter Olympics: Pushing Boundaries
In 2022, Kim was in a similar position to Shaun White, having secured a gold medal with a nearly perfect first run.
Unlike White, however, she used her next two runs to try out some brand new tricks, and while these attempts ultimately failed, she still rode away with the first-place prize.
The Future of Olympic Snowboarding
Looking forward, snowboarding's place in the Olympic Games appears to be set in stone.
While no new events have been added, snowboarding is set to appear in the 2026 Winter Olympics in Milan and Cortina d'Ampezzo.
When the host city for 2030 is selected, it would be a surprise to everyone if the sport was excluded.
In terms of evolution, there are plenty of possibilities for snowboarding, ranging from mixed and team events to introducing X Games events like the knuckle huck.
Threats to Winter Sports
However, there remains a very real threat to the future of snowboarding at the Olympic Games. In fact, the fates of snowboarding and winter sports themselves are at risk.
Snowfall around the world is being impacted, thanks to the current climate emergency, with snowboard-friendly conditions deteriorating at an alarming rate.
Sustainability Challenges
At the Beijing Winter Olympic Games in 2022, almost all the snow was completely artificial, with hundreds of snow cannons and generators working around the clock to create a suitable surface for every event.
Ultimately, this isn't sustainable due to the sheer amount of water and energy required to make sufficient snow.
On top of that, the "snow" contains myriad chemicals to make it melt more slowly and results in a surface that's unlike the real deal, with the potential to cause serious accidents.
While this is a relatively bleak outlook, there's still a chance that winter sports can be saved if we work towards combating the climate crisis.
Snowboarding's Influence on the Winter Olympics
Snowboarding's influence on the Winter Olympics has certainly been profound, and many would argue that its inclusion has helped maintain the Games' popularity, especially with younger generations.
The laid-back culture of the sport has crept into other disciplines, creating a generation of dynamic and entertaining young athletes, which in turn has helped draw in a more youthful audience.
1. Viewership and Television Audience
The viewing figures also speak for themselves. Take, for example, the 2014 Sochi Winter Olympics, where it was recorded that over 354 million viewers tuned in to watch snowboarding events.
Today, snowboarding attracts a larger television audience than every other event at the Winter Games.
2. Positive Impact on Snowboarding
Snowboarding's presence at the Olympics Games has positively impacted snowboarding as a sport, and not always in the ways you might expect.
The obvious positive impact of snowboarding is its promotion to a wider global audience, with the average number of snowboarders around the world increasing to roughly 7.5 million.
Pushing Boundaries and Creativity
However, the fact that snowboarding has hit the mainstream feels odd to some, who grew up experiencing the sport as being counter cultural and think it should remain anti-establishment.
To them, the Olympic Games represent everything that snowboarding shouldn't be. While this is a relatively niche opinion, it still benefited some aspects of the sport.
To fight back against the mainstream, snowboarders have begun finding increasingly creative ways to push the boundaries of the sport, putting together events like big mountain and the knuckle huck in order to move away from what you might see during the annual Games.
3. Inspiring Athletes and Recognition
The large majority of snowboarders, however, will agree that being in the Olympics has been beneficial to both parties.
A whole generation of athletes has been inspired thanks to their exposure to snowsports legends like Shaun White, Chloe Kim, Max Parrot, and Mark McMorris.
It also provided an opportunity for athletes to reach a level of recognition that would have been out of reach had they not been given a chance to represent their nations as celebrated Olympians.
Final Words
The history of snowboarding at the Olympics is a testament to the sport's meteoric rise and enduring legacy.
From its humble beginnings rooted in the Snurfer to its inclusion in the Olympic program, snowboarding has left an indelible mark on the Winter Games.
The Olympics have not only provided a platform for extraordinary athletic feats but also contributed to the growth, evolution, and global appeal of snowboarding.
As we look to the future, despite the current risks to winter sports, there's still the potential for a bright trajectory for snowboarding at the Olympics, ensuring that the sport will continue to captivate audiences, inspire new generations of athletes, and push the boundaries of what is possible on a snowboard.