The time has come to treat yourself to a new snowboard. Maybe you've outgrown a beginner board or want to spend less time in the park on a flexible jibber and more time on the mountain with something long, stiff, and suited for big mountain carving. The question is: what should I do with my old snowboard?
Donating your old snowboard is a great way to minimize the environmental impact of the manufacturing process and avoid contributing to yet another hazardous landfill. Thrift shops, sports charities, and local snowboard clubs are just a few great ways to see your board live on in safe hands.
We want to look at why donating your old snowboard is a far superior alternative to keeping something you're highly unlikely to use again and give you tips on the best way to achieve this.
Why Should You Donate Your Old Board?
Although it can be hard to part from a beloved board when the time has come for an upgrade, there's a good reason to donate it rather than let it gather dust in an attic or sit at the bottom of a landfill.
As the global climate crisis continues to worsen, it's important to consider the impact snowboard manufacturing can have on the environment.
Snowboard companies have been notably quick to aim for sustainability through recycled materials and new manufacturing techniques, but it's up to us to try and minimize waste when we're done with a board.
From construction materials like wood and fossil fuel-derived plastics to international shipping, every stage of the process has some environmental impact.
Even some of the most sustainably made boards have an average lifetime carbon footprint equivalent to roughly 25kg of CO2, so it's essential to ensure it's worth that cost.
The other reason to donate your board is that it could genuinely improve someone else's life.
That could be a diehard snowboarding fan that's never had the opportunity to try the sport due to its prohibitive cost or to a charitable organization specializing in rehabilitation or mental health work via outdoor pursuits.
Even if your board is no longer in a rideable condition, there are still people out there that could get some use out of it.
If you're unsure how to donate your snowboard, below we'll look at five ways you can put your old ride into new hands.
Where Can You Donate?
While you may have to do some of your own research based on your location, the list below is a good starting point for ideas on how to donate your old snowboard.
1. Thrift Shop
The easiest way to donate a snowboard or any of your old but usable gear, for that matter, is to take it down to your local thrift shop.
This has two benefits: not only will your board find a new lease of life in someone else's hands, but the proceeds from the purchase will go to the charity with which the thrift shop is affiliated.
While you can always drop it off at your nearest thrift shop, you may want to go the extra mile and donate it to one that's affiliated with a cause that's close to your heart.
Before you donate your board, make sure you give it a good clean and double-check that everything is in working order.
You may even want to use storage wax on the base to protect the board in the event it ends up sitting out a while before it sells.
2. Ski & Snowboard Club
Ski and snowboard clubs are always on the lookout for donations to help entice newcomers to the sport.
Many of these groups use their resources for youth development programs, so even if your board is on the larger side, it can still be sold or raffled off for funds going to a worthy cause.
If you're a current member of a club or have been in the past, you may want to donate your equipment to them directly; however, there are still plenty of options if this isn't the case.
Almost every ski town has a mountain sports club that will gladly accept your board if you bring it by. You may want to get in touch with them first to confirm they're ok with the drop-off.
If you're not local to a ski town and can't spare the expense of shipping your board to them, you can always save it and bring it with you on your next snowboard trip to the mountains.
3. Online Marketplace
Online marketplaces such as Craigslist and Facebook are simple to use and a great way to quickly get rid of old gear.
While you can always try and make some money off the sale of your snowboard, if you want to give it away, simply list the item as free.
If you're happy to go through the effort of shipping your board to its new buyer, you can always charge for postage only.
Alternatively, include in your listing that the board is free to anyone who comes and collects it from you in person.
When using online marketplaces, remember to consider your personal safety; you may not want a stranger to know your home address or meet you alone.
A good solution is to arrange to meet in a public place nearby and make sure you tell a friend or family member about the arrangement.
4. Sports Charity
There are a vast number of charitable organizations out there that use sports as a way of helping people.
Some specialize in youth development and mental health, whereas others form part of physical rehabilitation programs, and some of these organizations use snowboarding and other board sports to achieve their goals.
Nonprofits such as Chill and Shred make fantastic use of the unique and inclusive nature of board sport culture to help urban and rural kids develop life, career, and social skills, and they're always crying out for donated gear of all kinds.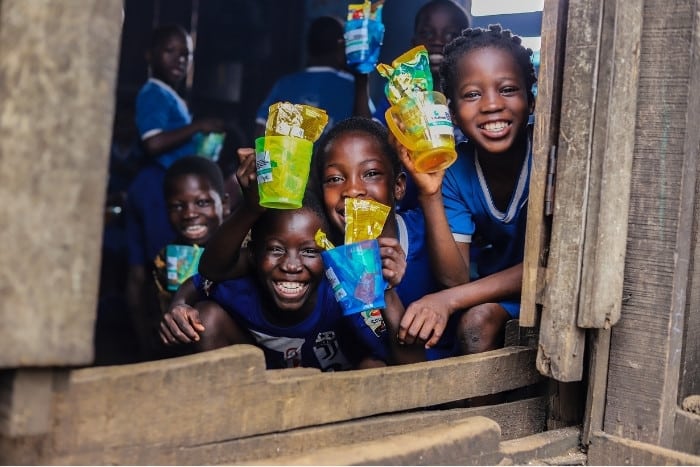 5. Local Artist
Even if your old snowboard is no longer in working condition, that doesn't mean it can't be of use to someone that can help it avoid the trash heap.
There are dozens of ways an old board can be repurposed into something new, and if you lack the skills to do it yourself, a local artist may be willing to take ownership of it.
You'd be amazed at what can be done with a recycled snowboard; we've seen everything from bookshelves and coat racks to coffee tables and outdoor benches crafted from upcycled boards.
If you decide to give it a go yourself and don't want to keep the finished product, you can gift your creation or even sell it and donate the proceeds to a charitable organization.
Conclusion
Hopefully, now you can see why we're big proponents of donating old snowboards once we no longer have a use for them.
The environmental and social impact can make all the difference, especially if we can get as many snowboarders on board (no pun intended) as possible.
You also know now how easy it is, so it's time to grab your old gear from the attic or basement, give it a scrub, and donate it to someone who can have as much fun with it as you did.