The time of winter you go snowboarding makes a difference to your experience. The conditions on ski resorts can vary as the snow and atmosphere change throughout the season. Your snowboarding experience is also affected by where the ski resort is located, as the winter season differs worldwide.
The best time to snowboard depends on what you want out of your trip. It also depends on your destination, as ski resorts open at different times. For example, winter in the northern hemisphere happens during summer in the southern hemisphere. There are many other factors affecting winter too.
In this article, I'll go into the best time to snowboard, regarding your requirements for a trip to the mountains. You'll learn when ski resorts are open, what to expect at different times of winter, and all the other things that make a difference to a ski resort.
When Are Ski Resorts Open Around The World?
Ski resorts sit at different altitudes, which affects how much snow they get, impacting when they can open. Where the ski resort is located affects its opening times, too.
So let's go into when ski resorts are open, depending on their geography. A few other things determine their opening times, but I'll go into these later.
1. Winter In North America
North America has many great places to snowboard. There are ski resorts in 37 U.S states, all offering their own experiences, ranging from old characterful mining towns to large purpose-built resorts.
Most North American ski resorts open from late November to late April. However, the amount of snow you get depends on where you go and how early or late in the season it is.
Some U.S ski resorts have extended seasons and are open until June. But this will depend on how much snow falls, temperatures, and snowmaking facilities.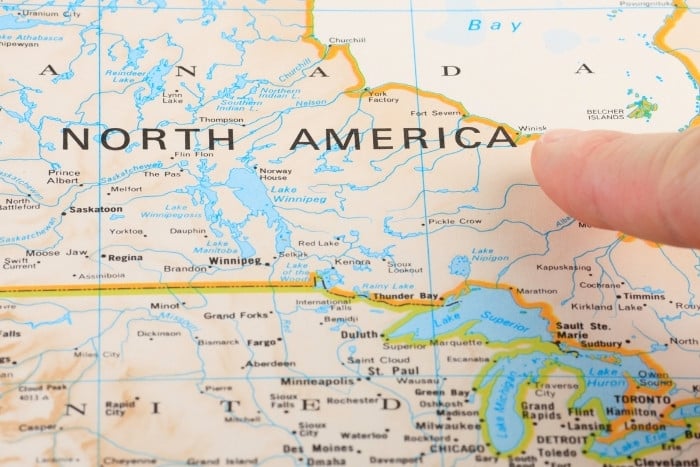 2. Winter In Europe
Europe offers an incredible amount of varied terrain for snowboarding, and one of the reasons for this is that many countries' borders are in the mountains.
For example, depending on which resort you're staying in, you can ride to Italy or Switzerland from France.
Europe's ski resorts vary from traditional mountain villages to purpose-built ones at high-altitude, all with very different personalities and terrain. Generally, they open from the end of November to early May.
But some resorts with glaciers are open for summer shredding, so you can get some slushy practice in, ready for next winter.
3. Winter In Australia And New Zealand
The most popular places to go snowboarding in Australia are the mountain ranges located in New South Wales and Victoria. Both islands of New Zealand have ski resorts, including Treble Cone and Cardrona.
These resorts offer a different experience than you'll get in Europe and North America.
Australia and New Zealand's winter season starts at the beginning of June and finishes in early October, as they are in the Southern Hemisphere.
4. Winter In South America
You only have to watch some of Travis Rice's videos to know that there are some excellent snowboarding spots in South America. Epicness lies in the Andes mountain range between Argentina and Chile.
But you can also hike into the backcountry in Peru, Columbia, and Ecuador when the snow has melted in the Northern hemisphere.
Generally, the South American winter season begins in the middle of June and finishes in October. But you'll get the best snow conditions from July to September.
5. Winter In Japan
Japan is also known as "Japow!" thanks to the excellent snow conditions its 500 resorts get.
Most ski resorts in Japan get a snow covering of 32 to 60 feet every winter, putting it on every snowboarder's bucket list.
Niseko is one of Japan's most popular ski resorts and is often referred to as the world's powder capital. The Japanese winter season runs from December to May.
However, many resorts remain open if the snow continues to fall, which you don't get anywhere else.
What Affects A Ski Resort's Opening Dates?
Ski resorts must determine when they can open based on a few things. The weather has a significant impact on this, but let's take a look at all the factors.
1. Geography And Climate
The ski resort's location greatly impacts its opening and closing dates, as its local climate plays a massive part in its annual snowfall.
Most of the time, the resort's altitude is the main contributor to snowfall and how well the snow is preserved.
Higher ski resorts are colder, so they stand a better chance of any precipitation falling as snow. Whereas lower resorts often face the risk of precipitation falling as rain.
However, lower ski resorts offer a different kind of experience.
The warmer temperatures are more pleasant and usually have a more authentic mountain village atmosphere than the higher purpose-built ones.
2. The Aspect Of The Resort's Slopes
In the Northern hemisphere, north-facing ski slopes don't get much sun; therefore, they are colder. This means the snow melts more slowly, making those slopes usable for longer.
Therefore, ski resorts in the Northern hemisphere with lots of north slopes can stay open later. The opposite is true for slopes in the Southern hemisphere.
3. It's All About Profits
Even if ski resorts have plenty of snow, many will close on a pre-planned date.
There are several reasons for this, such as employee contracts, maintenance schedules for the lifts, and environmental reasons, but the main one is money.
In the Northern hemisphere, fewer people visit a ski resort after Easter, which forces the resort to shut as there's not enough money to keep the lifts turning.
This is the same story for all the other businesses, including hotels, bars, restaurants, etc.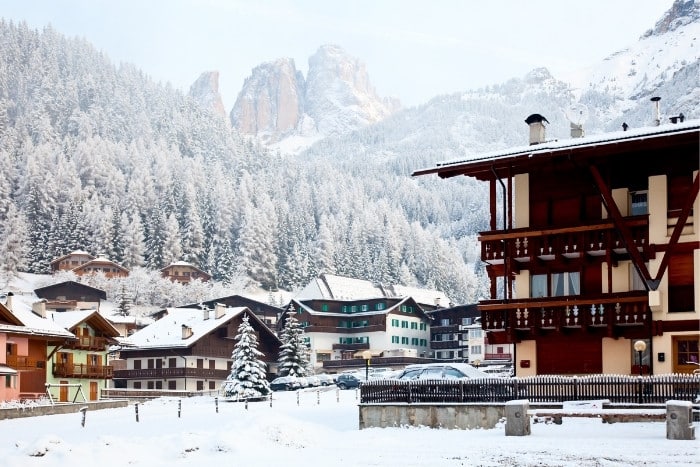 Ski Resorts And Their Operations
Do Ski Resorts Ever Open Early?
Sometimes ski resorts get enough snow before their scheduled opening dates, and some will open for a weekend or two before the opening day.
But it often depends on whether they have enough lift operators, ski patrol personnel, and other resources to start the season early.
Do Ski Resorts Stay Open Later If They Have Snow?
Some ski resorts may stay open if they have enough people to run them and enough visitors. Usually, this will be for an additional weekend, but generally, ski resorts close.
It is still possible to hike into the mountains with snowshoes or on a splitboard. But you must stay out of the way of anyone working on the slopes and be aware of the avalanche risks
When Should You Go Snowboarding?
So now you know the basics of what affects a ski resort's opening times, I'll break down the various periods through the winter season, so you can decide the best time to snowboard.
1. Snowboarding In December
Heading to the mountains in the Northern hemisphere is a great way to enjoy Christmas and New Year.
You can be sure to get a white Christmas and enjoy all the activities and events the resort puts on to entertain guests.
The new year is always fun, but you should take it easy and enjoy near-deserted slopes while everyone else is nursing a hangover.
However, snowboarding this early may not give you the best snow conditions. In addition, ski resorts are pretty busy at this time, both on and off the slopes.
There's always a fun atmosphere, but you must be prepared for long waits at the lifts and bars. This popularity also increases prices, as all the kids are out of school.
But if you want to snowboard with your family and enjoy the festive season differently, this is a great time to go.
Another factor to consider is that the resort's new recruits are still learning their jobs. So expect some teething problems.
2. Snowboarding In January
January is a great time to go snowboarding in the Northern hemisphere. Ski resorts in January are usually pretty quiet, as most kids are back at school, creating a more relaxed atmosphere on the slopes.
The other good thing about the kids being back at school is that vacations are cheaper as the demand has dropped.
The snow is often better in January, as it has had more time to fall, and you still have cold temperatures. You can enjoy excellent snow on near-deserted slopes, so you can maximize your snowboarding.
If you have beginner snowboarders in your group, they can learn with less stress. It's often possible to book last-minute lessons, and they don't have to worry about learning on crowded slopes.
Advanced riders can often score fresh tracks in the backcountry in January.
Most of the time, the snowpack gets regularly topped up at this time of year, so it's an excellent opportunity to get nipple-deep in the snow.
January is cold, so wear the appropriate layers. But when the temperatures are at their lowest, you can use it as an excuse to have a long lunch to warm up and rest.
Snowboarding in January is ideal for groups of friends, couples, beginners, and powder hounds, and it's an excellent time to enjoy quieter slopes without breaking the bank.
3. Snowboarding In February
February combines regular snowfall and slightly warmer temperatures than you get in January. This can make your mountain trip slightly unpredictable, but you may strike gold for the perfect conditions.
During this time, ski resorts have lively atmospheres. You can expect many scheduled events, as February is popular with families, as there are many school holidays.
This is the most expensive time of winter to visit a ski resort. Still, you can enjoy buzzing après bars with a friendly vibe, as everyone is having fun.
If you decide to go snowboarding in February, you'll have a great time, but you need to be prepared. Book any lessons, snowboard hire, restaurants, or extra activities well in advance so you don't miss out.
With all this in mind, February is the best time to snowboard for families and teachers.
4. Snowboarding In March
The weather in March is more settled and predictable, and you get milder temperatures and longer days.
March is also less crowded than February, but there are enough people to create a great atmosphere in the resort.
You can also expect fewer kids on the mountain, so you can blast around the slopes and hit the park without having to dodge pint-sized skiers all day.
At this time of winter, many ski resorts change their lift opening times to stay open longer, as the evenings are lighter. This means you can snowboard later, but you can also enjoy slope-side après.
The milder temperatures mean ski resorts have more outside events to keep guests entertained. So, expect lots of live music in the sun with a few drinks.
Beginner snowboarders really benefit from riding in March. The warmer temperatures make the snow softer, which is more forgiving and much nicer to fall on.
They don't need lots of layers, either, so they can move with less restriction without the bulk of extra clothing under their jackets.
Another good thing about snowboarding in March is that you can often find great deals. Flights, accommodation, and lift passes tend to be a bit cheaper if you shop around.
March's warmer temperatures can mean that the snow isn't that great. It can be pretty slushy, which is great for snowboarding, but it means the slopes will be littered with moguls and ruts later in the day.
Personally, I enjoy this, but some people hate it, so make sure you get an early start to benefit from the good snow conditions.
March is the best time to snowboard for couples, groups, corporate trips, and anyone who likes to snowboard in sunny weather with excellent visibility.
5. Snowboarding In April
After a long winter, I love the relaxed atmosphere of snowboarding in April. This is when to enjoy sunny days and develop a goggle tan.
There are fewer people in the resort and on the mountain, so vacation prices are much lower as companies try to attract a few more guests before the resort closes.
Also, the snowboard shops are desperate to sell their clothing and equipment. So this is the time to grab a bargain for next winter's gear.
Even though the season is coming to a close, the mountains often have plenty of snow to play on, especially if you choose a resort at a high altitude.
However, you need to adapt how you enjoy the slopes in spring. There's little point in getting on the slopes early in April. The snow is more like bulletproof ice first thing.
Have a big breakfast and wait for the snow to soften up. Aim to be on the slopes for 10am at the latest to enjoy the best of the snow, then a late lunch.
Over lunch, you'll probably decide to carry on riding, relax on a sun terrace, or find an outdoor bar with live music or a DJ. In the afternoon, the snow becomes very soft and slushy.
Therefore, you can expect moguls and choppy conditions, especially on south-facing slopes. But you'll also spot many side hits around the back of snow cannons and signs.
Side hits are lots of fun to jump off, and the slush softens your landings, so you can try new things out with less severe consequences when you get them wrong.
April is the best time to snowboard for couples, groups, families, and anyone who wants to combine their snowboard trip with other activities.
Final Thoughts
As you can see, the best time to snowboard depends on your preferences and circumstances.
You can have very different experiences throughout the winter based on snow conditions and how busy the resort is.